Michael Anastassiades – siła tkwi w prostocie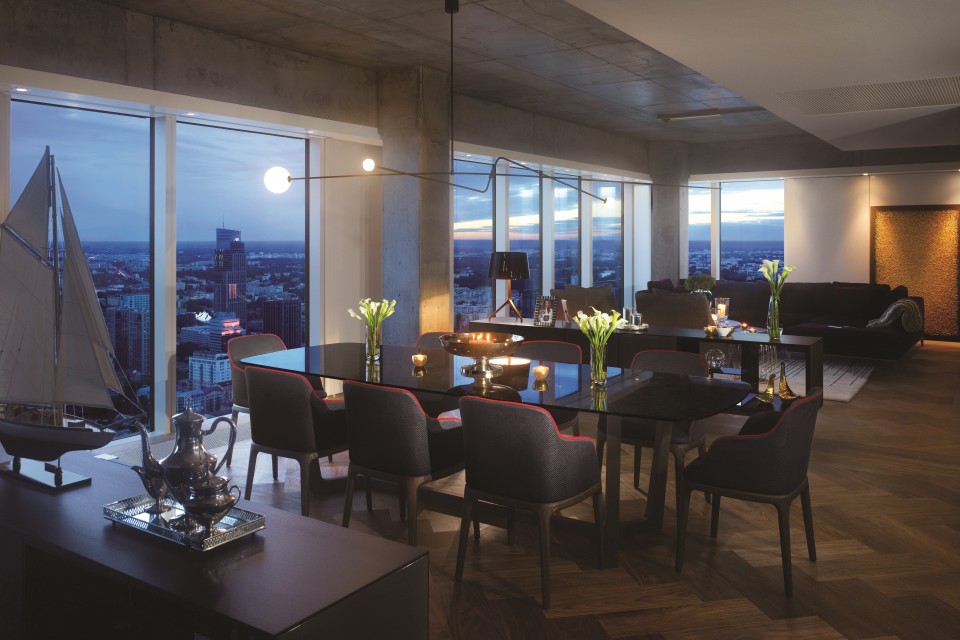 Kiedy myślimy o luksusowych apartamentowcach przychodzą nam na myśl rzeczy, które sprawiają, że są wyjątkowe: lokalizacja i związany z nią prestiż, fenomenalne architektura, zapierające dech w piersiach widoki. Jednak prawdziwy luksus powinniśmy odczuwać przekraczając próg apartamentu, widząc i obcując z jego wystrojem.
Przysłowie mówi, że "diabeł tkwi w szczegółach". To samo można powiedzieć o dobrym wnętrzu. Jego prawdziwą siłę odnajdziemy w elementach, na które na co dzień nie zwracamy uwagi: stoły, krzesła, oświetlenie. W tym ostatnim prawdziwym specjalistą jest Michael Anastassiades, cypryjski projektant, którego lampy możemy znaleźć w apartamentach Złotej 44.
Dla Michaela inspiracja przychodzi z obserwacji. Sam wspomina o tym, że nie lubi tworzyć z ołówkiem w ręku, siedząc nad kartką papieru. Zdecydowanie woli się rozmarzyć i w ten sposób tworzyć w głowie swoje kolejne dzieła. Często projektuje z myślą o swoim własnym domu i próbuje uchwycić moment, w którym obiekt jest "perfekcyjnie nieruchomy". Nawiązania do tej myśli odnajdujemy na każdym kroku jego twórczości – skomplikowane wiszące konstrukcje, które pomimo swojej złożoności zdają się być zamrożone w czasie. W swojej twórczości często używa błyszczących, odbijających światło powierzchni w połączeniu z prostymi geometrycznymi kształtami. W ten sposób jego obiekty sprawiają wrażenie wtapiania się i interakcji z przestrzenią, w której się znajdują. Pomimo tego jego design nie traci domowego charakteru i nie sprawia wrażenia wyjętego z galerii.
To jednak nie przeszkodziło w pojawianiu się prac Michaela Anastassiadesa w wielu cenionych galeriach sztuki, takich jak Muzeum Sztuki Nowoczesnej w Nowym Jorku lub Muzeum Wiktorii i Alberta w Londynie, gdzie można je podziwiać jako elementy stałych kolekcji. Projektant współpracował także z cenionymi designerskimi markami takimi jak FLOS, Lobmeyr, czy Svensk Tenn.
Niewiele jest w Polsce miejsc, które połączyły w swoim designie tak wiele znakomitych osobistości. Wnętrza budynku zaprojektowanego przez Daniela Libeskinda zostały zaprojektowane przez renomowaną pracownie Woods Bagot. Ta zaś korzysta z oryginalnych i wysmakowanych detali, które pochodzą od znanych na całym świecie projektantów, takich jak Michael Anastassiades.