ZŁOTA 44 dobrze przyjęta w Cannes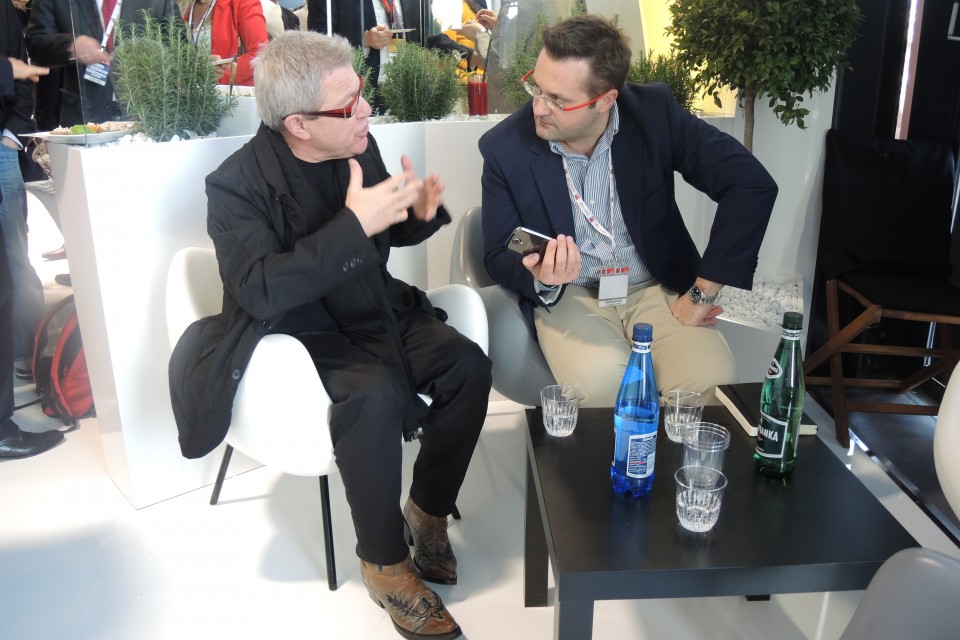 W dniach 11-15 marca odbyły się międzynarodowe targi nieruchomości MIPIM. Na tak prestiżowym wydarzeniu nie mogło zabraknąć Złotej 44, którą osobiście promował Daniel Libeskind. Podczas wydarzenia ogłoszono oficjalnie wznowienie sprzedaży apartamentów.
Złota 44 podczas targów w Cannes prezentowana była w ramach oficjalnego stoiska m.st. Warszawy. Honorowym gościem stoiska był Daniel Libeskind – architekt Złotej 44. Znany i ceniony twórca zabrał głos, odnosząc się zarówno do powrotu na rynek swojego projektu, jak i wyrażając uznanie dla sukcesu gospodarczego Polski, jaki osiągnęła w ostatnich 25 latach.
– Złota 44 to projekt dedykowany Warszawie, stworzony od podstaw z myślą o miejscu, w którym stanął. Cieszę się, że będę mógł aktywnie uczestniczyć w tworzeniu unikalnej oferty apartamentowca. To budynek, który połączy funkcjonalność z niepowtarzalnym designem i najwyższej jakości usługami. Wierzę, że stanie się ikoną dynamicznie rozwijającej się Warszawy – powiedział Daniel Libeskind.
Zachęcamy do obejrzenia filmu, który prezentuję nowe życie Złotej 44.