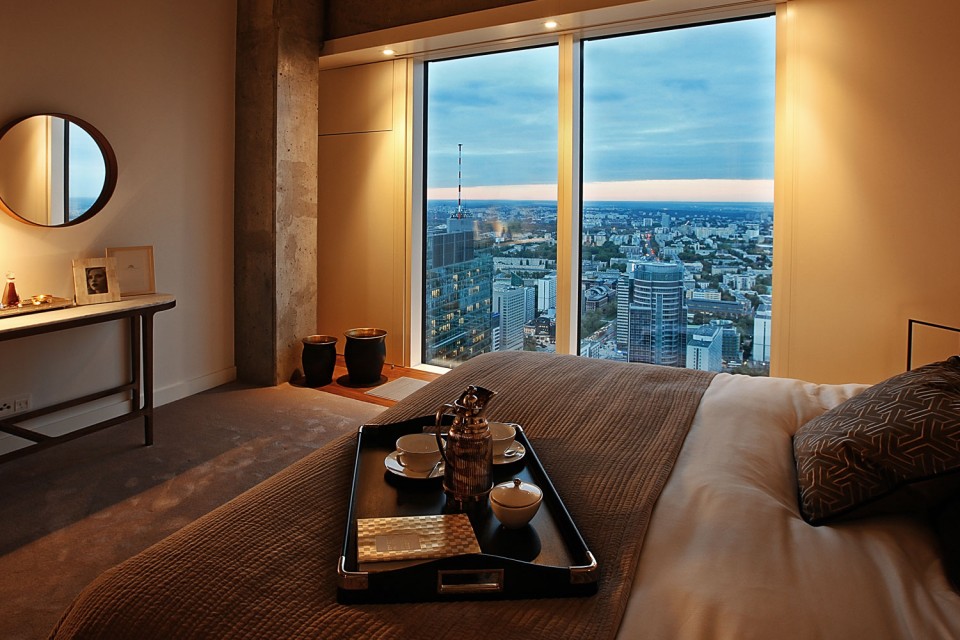 Złota 44 in Warsaw is an address that is familiar not only to Warsaw residents, but also to any person interested in real estate business, aficionados of luxury and connoisseurs of modern architecture in Poland and even in Europe. It is here, at the throbbing heart of the city, that EU's tallest residential tower is being developed, designed by the world-famous architect Daniel Libeskind.
The history of the project is well-known. Its development started in 2008, but it was not completed due to financial problems of the developer. Now that the project has been take over by the experienced duo of Amstar and BBI Development, in two years' time the more than 260 luxurious suites are expected to welcome the first residents, who will be able to enjoy all the amenities provided, including: swimming pool, SPA, fitness club, cinema, garden, children's playroom, childcare and even concierge service.
Amstar is a real estate private equity company established in 1987 and headquartered in Denver, Colorado. It acquires, develops and manages office, multifamily, retail, hotel and industrial properties in select U.S. and international markets. Amstar currently has more than EUR 2.6 billion in assets under management, with EUR 4.9 billion invested so far in different property types. The company acquired or developed more than 8400 apartments across the world. And now it is developing new ones at Złota Street.
BBI Development is a publicly traded Poland-based real estate developer with a proven track record of developing a number of prestigious projects in Warsaw, including: Plan Unii complex, Foksal Residence, Marszałkowska Centre and Praga Koneser Centre, a unique project that combines residential, retail, office and cultural functions, which is being developed on the premises of the Warsaw Vodka Factory "Koneser".
The combined experience of the two partners: local and global player, and the secured financial guarantees are bound to ensure finalization of Złota 44, a unique development in Europe. The designer of the building, Daniel Libeskind, emphasises that the new investors are going to bring new energy to the project to make it a great success and a future symbol of Warsaw. We look forward to completion of the development, and on this page we will keep you posted on progress and further positive changes happening at and around Złota 44.