Jonathan Clarke: Understanding is Key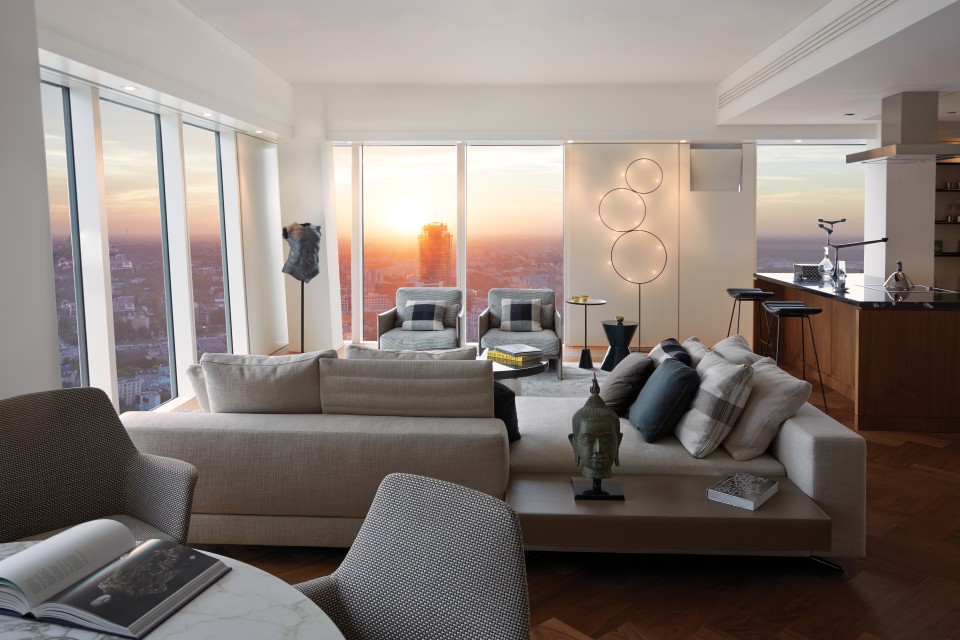 More than two centuries ago Scottish thinker and philosopher Adam Smith believed that our love begins at our own house. Smith was a member of the Royal Society of Arts, which has counted among its members such luminaries as Charles Dickens, Benjamin Franklin, Robert Baden-Powell and Stephen Hawking. One of the recipients the Society's scholarships is Jonathan Clarke, Director of Interiors at the multiple-award winning studio Woods Bagot (est. 1869). Clarke, who is principal interior designer for ZŁOTA 44, knows perfectly well that it is not only love that begins at your own house, but also safety, sense of uniqueness and infinite understanding.
Jonathan Clarke said that when designing the new interiors for the exceptional building of ZŁOTA 44 it was essential to understand the needs of the contemporary Polish elite. The crucial thing for the designers was the experience of tower residents rather than four walls, bricks and mortar. The principal designer wanted all the future residents to feel that the place is one of a kind.
Understanding the needs of future residents is a key factor in design for Clarke. No wonder he is a prominent member of the team of PUBLIC, a platform created by Woods Bagot for the exchange of experience and ideas between its clients and employees.
Clarke emphasizes that designers are well aware that clients welcome solutions tailored to their aspirations. When adapting a design to individual desires, particular attention should be paid to details such as color schemes, fittings or lighting arrangement.
The validity of his insights is confirmed by the awards Clarke has garnered for luxury interior design of residential, office and retail spaces. His signature works include: Embassy Gardens and West Hampstead Square in London; Hakkasan restaurants in New York, Shanghai and Doha; Abu Dhabi Investment Council HQ in the UAE; Core Club in New York; the Virgin Atlantic training centre; Canteen restaurant in London; and Qatar Petroleum HQ in Qatar. ZŁOTA 44 is in excellent company indeed. Clarke is also a juror for World Architecture News and active member of the Southwark design review panel.
Jonathan Clarke knows how important it is to choose the right color scheme. This is strikingly evident for anyone admiring the interiors of ZŁOTA 44 apartments. White, oak and chestnut brown, black encrusted with acid yellow, travertine silver and glittery deep green – all these hues add up to the distinctive but beguilingly elegant interior design of ZŁOTA 44. The apartments designed by Jonathan Clarke, inspired by the legacy of the unforgettable style of the early 20th century, can indeed be called genuine works of (applied) art. The blend of exclusive top-quality materials and everyday objects produces a sense of unique luxury that will soon excite the first residents of ZŁOTA 44.