Marble classic at ZŁOTA 44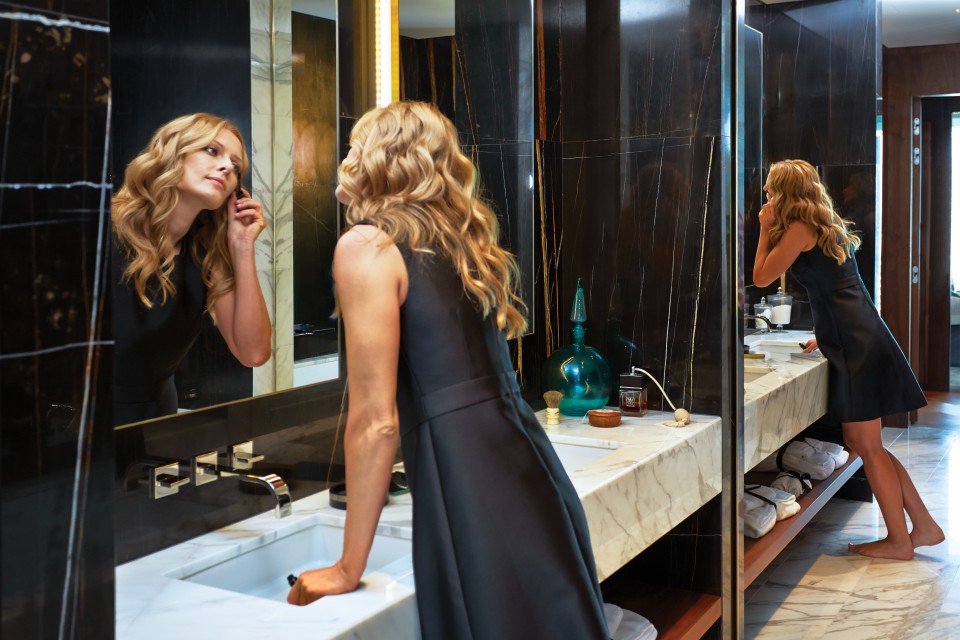 Marble is among the noblest building materials there are. When used in interiors, it imparts a feeling of sublime elegance and refined classic to the space. This material, which has been used since ancient times, could not be left out at ZŁOTA 44, a place where the sense of good taste is inherent in each detail.
ZŁOTA 44 offers its residents three finishing standards, with marble present in each of them. Depending on the selected version, it evokes subtle simplicity or creates a intriguing mosaic that stays within the boundaries of a classic style. The wood of American walnut and oak blends very well with noble stone textures.
Several types of marble were used to finish the interiors of the apartment building designed by Daniel Libeskind. The shade, thickness, vein patterns or colour depth were meticulously selected make a coherent whole. The marble types used at ZŁOTA 44 include one originating from Egypt, called Gallala. Its colour perfectly reflects the sandy landscapes of North Africa and the vastness of the Sahara desert. The delicate veining and the creamy white shade make Gallala light up the interior, particularly when coupled with the Silver travertine in a bathroom designed in the Deluxe standard. The apartment building's bathrooms also feature two light marbles from Italy – Carrara and Calatta.
In the Premium and Deluxe bathrooms, the designers also used the African Black Aziza marble. It is extracted near Morocco's Jebel Aziza mountain to which it owes its name. This black marble is characterised by sharp contrasts as it is marked with natural gold or wide white veins. This stone is particularly valued in building as it is particularly resistant to external conditions.
Another black marble used at ZŁOTA 44 is Nero Marquina, stylish stone originating from Spain. This marble feels best in the company of white additions, as the deep black is counterpointed with numerous light veins of dynamic, irregular patterns. Nero Marquina was also used in the building's kitchens, giving them a modern touch and standing out as a distinctive colour feature. This marble also has the unique property of reflecting light and in the proper light conditions acquires mirror-like properties. It is a good solution in the interiors that use wood, particularly dark wood, which is why in the kitchens of ZŁOTA 44 is appears in the company of American walnut, making a modern, unorthodox whole.
The main idea of the Woods Bagot design studio was to achieve classic elegance. By using the highest quality marbles combined with oak and American walnut, the apartments have gained a timeless character, which emphasises the uniqueness of the place, not previously attained elsewhere in Poland.