New spots of Libeskind's architectural map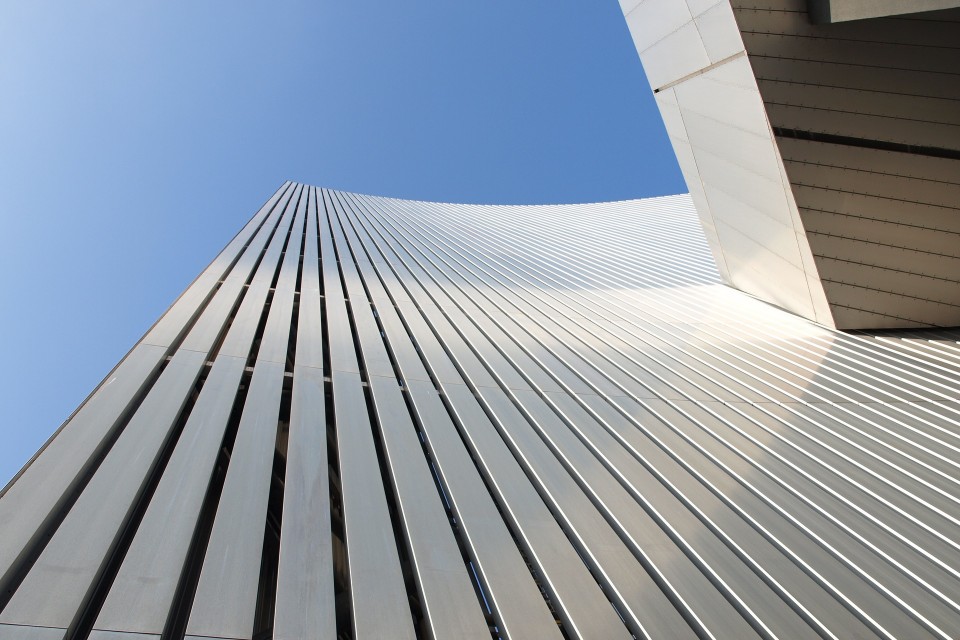 "I like frames cut. Certain forms speak to me. I have a certain language of communication. I lean toward forms that lead to a point and that try to make a point" – these are the words of none other than Daniel Libeskind. His projects are clear testament to those words as they are meaningful, recognisable and make a point. Among the outstanding examples of buildings created by Studio Libeskind are such conspicuous projects as the Jewish Museum in Berlin, Imperial War Museum in Manchester, World Trade Center master plan and last but not least ZŁOTA 44. It is worth having a look at selected projects that are still under way and are expected to be completed in the upcoming years.
Corals is Libeskind's second project located at Keppel Bay in Singapore. The first one was the impressive Reflections complex completed five years ago. Corals is a residential complex of 11 mid-rise buildings situated in the historic part of Keppel Bay: King's Dock. The design is unique in that the buildings are sited in a V-formation, which is a departure from the tedious practice of building apartment buildings along the shoreline. Furthermore, as a result of such an original spacing, even the residents of the apartments that are farther off the shore may enjoy the view of the bay. Glass balconies that resemble white ribbons, swimming pools and environmentally friendly solutions (including rainwater filters, a recycling system) are just a few features characteristic of this project, which is to be completed this year.
In the capital of Germany, Studio Daniel Libeskind is doing a prestigious residential project called Sapphire. Large windows with irregular shape bring a lot of light in, which makes the apartments feel even more spacious (although some of them are already bigger than 169 sqm). The three-dimensional, geometric-patterned stoneware tile in the façade, technologically advanced self-cleaning panels, penthouse with a glass roof, numerous terraces and the façade with rough edges that make the body of the building resemble a finely cut gen and cause Sapphire to be a building that is unique in the whole of Germany. The project is to be completed at the end of 2016.
In Philippines' financial hub, Studio Libeskind is working on a new project that stirs a lot of emotions among those who love the combination of great architecture and world-class design. The interiors of the Century Spire building are designed by Giorgio Armani. The 245-metre tall tower has a summit that is divided into three sections that give the building a look of a flower in bloom. In addition to private space, including ultra-luxurious penthouses, Century Spire also has floors with offices, a library, a swimming pool and a spa zone. The fully glazed façade and geometric balconies afford the residents and tenants a view over Manila Bay. The building is to be completed in 2018.
Daniel Libeskind's each project bears the architect's signature, has a recognisable approach to "taming" the geometry, a unique pattern of curves and lines and the unobvious yet familiar balance of shapes. The architecture of ZŁOTA 44 also unmistakably shows who the designer is, which makes it a conspicuous spot on the map of Daniel Libeskind's achievements.