Daniel Libeskind and Applied Arts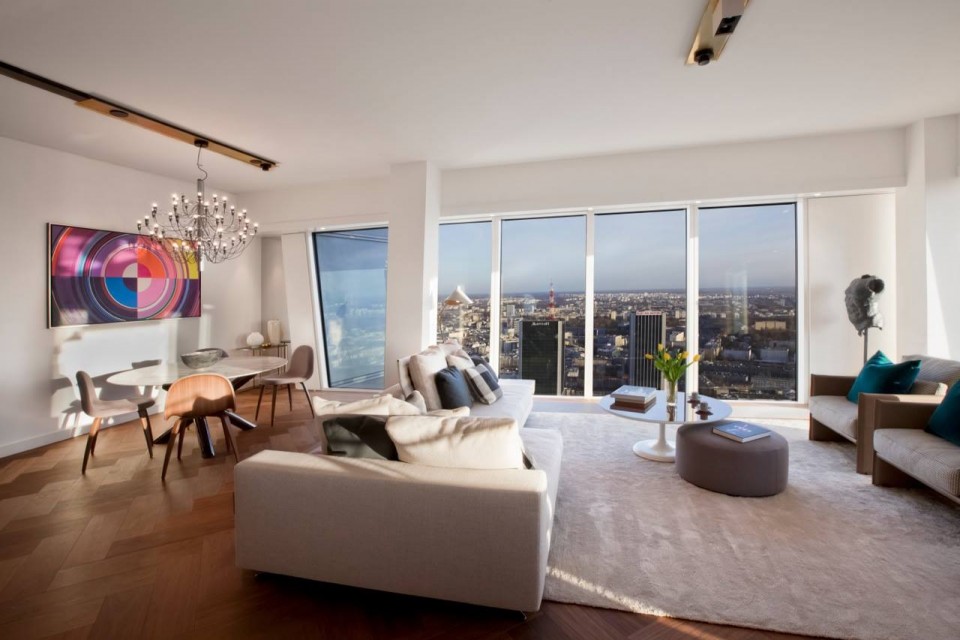 Anyone with even a passing interest in architecture can name at least a few of Daniel Libeskind's major designs, which include ZŁOTA 44, the Jewish Museum in Berlin, the Imperial War Museum North in Trafford and the One World Trade Center in New York City, but only a few are aware that the famous architect has helped expand the definition of design in applied arts.
One of Libeskind's most impressive creations is the eL Masterpiece chandelier. Standing 2.7 meters tall and weighing 160 kg, eL Masterpiece is made of stainless steel encrusted with 23-carat gold. Co-created with his son, astrophysicist Dr. Libeskind, the chandelier is meant to represent 14 billion years of the history of light in the universe – from the Big Bang through to the present and into the future. Other notable lamps designed by Daniel Libeskind are the skyscraper-­shaped Paragon floor lamp which casts a horizontal blade of light, and the Ice blown glass chandelier resembling a jigsaw-puzzle.
Another extraordinary work is the Flow Jacuzzi hot tub, an extravagant design which, paradoxically, follows the classical principle of decorum. With a circular base and square top, its shape is reminiscent of a vortex. The design's innovative aesthetic is counterbalanced by references to classical Roman art.
Libeskind also designs mirrors. For Mirage, he has deconstructed the timeless shape of an ellipse, and has run a crimped line across the mirror surface. The resulting broken and refracted reflection gives the mirror a shifting sense of three-dimensionality when looked at from different points of view, while its thinness produces the optical illusion of a mysterious shadow between the wall and mirror: a mirage.
Daniel Libeskind's most recent design is Gemma, a line of seating which includes an armchair and a sofa, as well as seats intended for public spaces. The complex geometric shapes of the pieces take their cue from Libeskind's architectural preferences and precious gemstones. The asymmetrical and seemingly hard-edged seats are upholstered in an ombre fabric that morphs imperceptibly from dark to light.
ZŁOTA 44's interiors feature a handle designed by Daniel Libeskind. Made of chrome, brass and satin stainless steel, this elegant, classical object bears the name of the architect's wife, Nina.