Lobby – a place where chemistry is born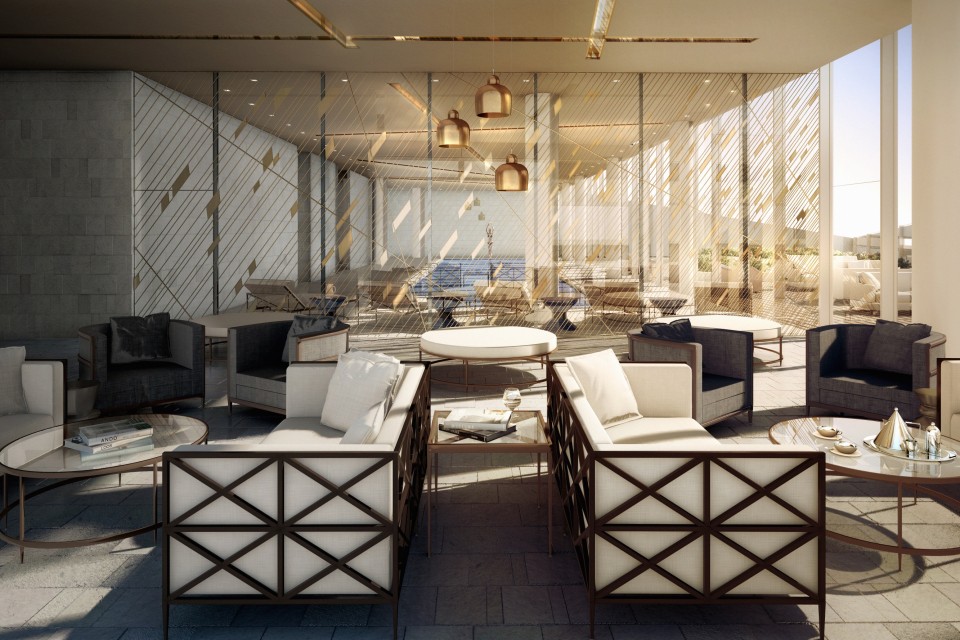 A lobby – particularly in high-class buildings – plays an invaluable role. This is where guests or residents cross their paths. It is a focal point of the building's traffic and last but not least this is where visitors get their very first, important impression of the whole building. When properly arranged, it will help the visitor embrace the spirit of the place. Not accidentally, another name for the lobby – foyer – means a place where fire is maintained. It is here that a spark jumps between us and the building and chemistry is born.
Whether it's in an apartment building, hotel, restaurant or theatre, the lobby always has a representative function and it would hardly be an exaggeration to say that the most famous buildings have been equipped with the most impressive foyers. An example of timeless classics is the lobby of one of the most expensive apartment buildings in the United States: 15 Central Park West. Located off Central Park, the building was designed by Robert A. M. Stern, and was supposed to echo the style of the New York's apartment houses of the 1920s. The relatively small but very cosy lobby was finished with warm English oak. It contains several old-fashioned brown marble columns, with small fireplaces on either side. Classic sofas in muted colours, simple but stylish lamps and a central table with a rich bouquet complement the feeling of a time travel.
The monumental space in the neoclassical Ritz-Carlton hotel in Philadelphia is another example of an exceedingly classical foyer. The building was erected in 1908 as a copy of the Rome's Pantheon, which makes its lobby a special place in many respects. The very high hall is flanked by an impressive colonnade . It took a staggering nine thousand tons of marble to construct the Ionic style columns. The majestic historic style was counterpointed by vividly coloured additions – yellows and fuchsias, imparting a contemporary feel to the interior.
Another New York's building – Morton's Square Residential – has a lobby in yet a different style. Visitors are greeted by a metallised industrial structure with multi-colour lighting that creates rainbow-like patterns. When you walk there, you have the impression of strolling along a coloured path from a fairy tale. The lobby's key motif is the installation of coloured glass surfaces created by Tom Patti. Visitors' attention is drawn by the orange glass sculpture suspended above a circular seating area next to the front desk.
Particularly intriguing is the lobby of Burj Al Arab hotel in Dubai. It is located in the world's tallest atrium, going up an impressive 170 metres! The multi-colour compositions on mosaic floors, nautical features, omnipresent water flowing through illuminated terraces, colour-rich carpets and fiery sofas all combine into a sight that can hardly be forgotten. The hotel's staff have their stands in a corner stylised as a gigantic golden shell. This signature place was created by designers from Khuan Chew Associates.
ZŁOTA 44 will also have its special lobby, whose style will perfectly correspond to the building's exclusive design. The designer's name – Daniel Libeskind – guarantees that the place will be characterised by a unique, sophisticated style. The lobby will be made of the highest-quality materials. Tasteful colours and unorthodox shapes will make an ideal prelude for anyone who steps inside the building.