Magic of the 21st century or modern technology at ZŁOTA 44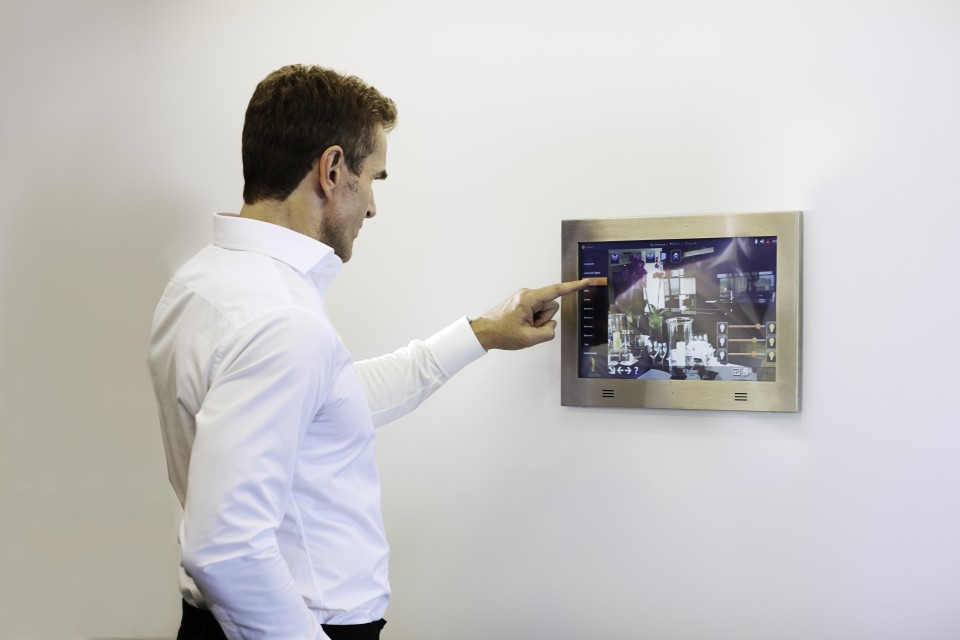 Sir Arthur Charles Clarke, a British science fiction writer, once said that any sufficiently advanced technology is indistinguishable from magic. If we look at modern buildings – be it office or apartment buildings – we may be tempted to conclude that magical power has begun to work its way into our daily lives.
ZŁOTA 44 is a perfect example of a building whose creators tapped into the latest technology and opened the door to magic of the modern day by making the residential tower an intelligent building. An intelligent building is one that is complete with advanced systems of sensors and installations and a central unit to manage them all. Such technologies first started to emerge in the 70s of the 20th century and initially were used to control and optimise the development environment of industrial plants. As innovation increased, those system were deployed in private and public buildings, making revolutionary changes in their functionality. This led to the development of the BMS (Building Management System) and its integrated HMS (Home Management System).
ZŁOTA 44 was designed to maximise the residents' comfort and safety as they will have access to the HMS not only from inside their apartments, but also from the mobile multi-touch application. The capabilities of the intelligent operating centre at ZŁOTA 44 are very wide and include control of air-conditioning systems and tilting window panels. HMS can also be used for easy navigation of lighting scenes and roller blinds. With a special module, the application allows the user – through a contact with the concierge – to order various services, such as cleaning, booking a table at a restaurant, purchasing a SPA package, buying groceries or doing a car check-up. The dedicated software is integrated with the access control system and voice mail, and the innovatively dynamic interface adapts itself to the most frequently used apartment management paths.
The extensive HMS is not the only ultra-modern solution that makes ZŁOTA 44 one of the most technologically advanced residential buildings in Europe. The Triple Glazed Unit facade, which is resistant to the most extreme weather conditions, reduces energy use in the building by 20% and in addition ensures optimal acoustic insulation and protects the interiors against heat or cold, all of which bears witness to the fact that the work of Daniel Libeskind is rightly called one of the best investments in the European property market in the recent years. Even though the modern magic is still distant from the magical workings we know from fairy tales, the technological magic used at ZŁOTA 44 makes building's internal space fable-like.