Summer amenities at ZŁOTA 44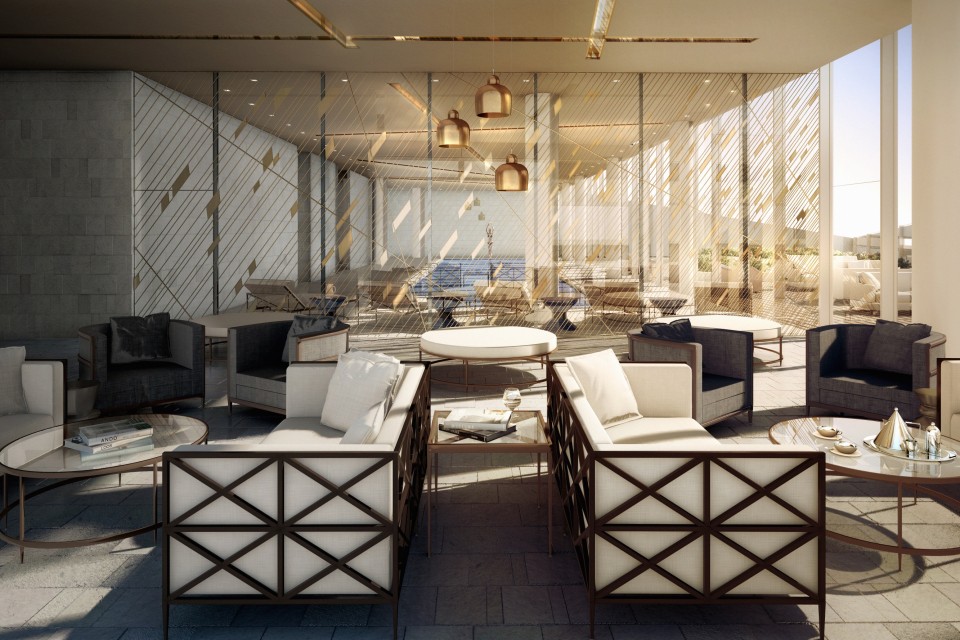 In addition to the comfy interiors finished with the highest quality materials, the world's most luxurious residential buildings offer unique amenities to their residents. Professional concierge service, pool access, fitness centre and other attractive features in the common area of the building are characteristic only of the residential developments from the top premium segment. As a reflection of luxurious lifestyle, ZŁOTA 44 offers its future residents an above-average range of amenities, which are particularly appealing in summertime.
ZŁOTA 44 is the only residential tower in Poland to boast a full-size swimming pool. The 25-metre pool is located on the eight floor of the building and is one of the amenities of the 1400m2 leisure space available solely to the residents. On the same floor, there is also a sunbathing terrace with a jacuzzi. Each moment spent there will be an opportunity for deep relaxation and enjoyment. On particularly hot days, the residents of ZŁOTA 44 will be able to use the amenities available in the air-conditioned interiors of the apartment building – for example, the screening room equipped with a state-of-the-art golf simulator. It should be noted that such simulators are used by professional golf players in their daily practice.
Comfort inside apartments will be ensured by the three-layer façade of the building, designed to allow optimum amount of sunlight to pass through. In addition, the intelligent apartment management system (HMS) will make it possible to control the air-conditioning and sliding vents from mobile devices. Despite its luxurious character, ZŁOTA 44 is a building designed to the highest standards of sustainable and energy-efficient building. Thanks to the use of modern technologies, energy consumption by air-conditioning devices has been reduced by as much as 20%.
When the summer heat sizzles, the future residents of ZŁOTA 44 will not find any more comfortable retreat than inside their homes.