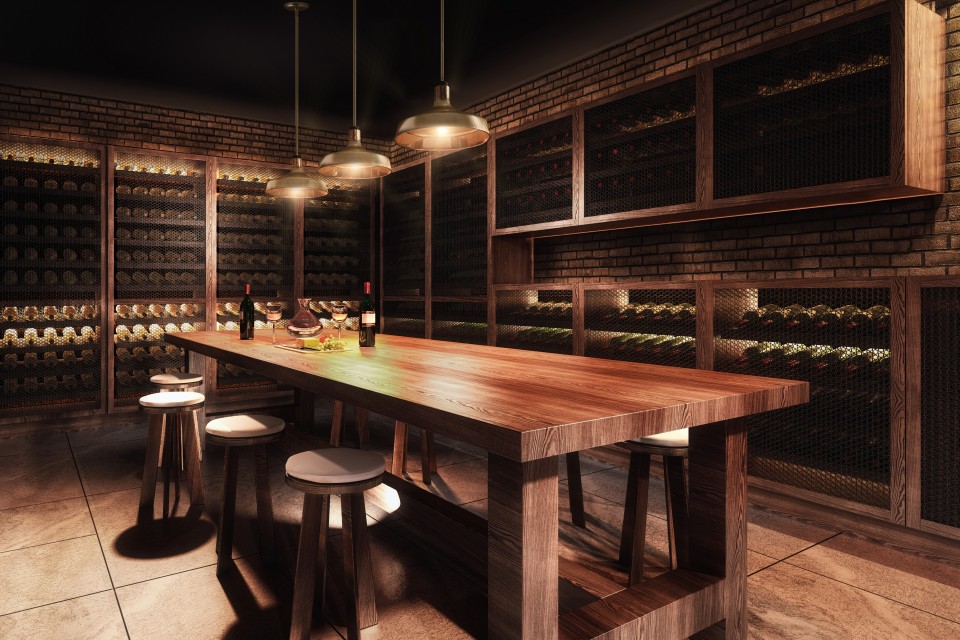 As the number of prestigious addresses is growing, the notion of a luxurious apartment is being redefined at a fast pace. Even though not so long ago merely the presence of a concierge could connote luxury, now this luxury is also measured by the number and quality of exclusive amenities.
ZŁOTA 44 is one of the few residential towers in Central Europe that undoubtedly belong to the premium class. The features that make the building fit in this category include, for example: the special cellar for wine aging and testing; 25-metre swimming pool; massage rooms; fully equipped gym; Finnish sauna and a bath; playroom for children; screening room with a golf simulator; spacious sun terrace with sunbeds; year-round Jacuzzi and conference rooms. And what other attractions are available to the residents of other famous apartment buildings in the world?
One of the most exclusive apartments in the Manhattan is 535 West End Avenue, designed by Lucien Lagrange Architects of Chicago. The residents of 535 West End Avenue have access to a private swimming pool, spa and sauna, billiards room and – an absolutely new feature – kosher catering service. Due to the fact that a large percentage of the local population is Jewish, the building has a special elevator with a 'Shabbat' mode.
Another apartment building whose unusual elevator captures attention is New York's 200 Eleventh Avenue. Apartments in that 19-storey building are equipped with special spaces for cars. Cars are taken to the apartment level by a special elevator so that residents always have their cars right behind the wall. This is not the only amenity: residents can also use a spacious fitness centre with a terrace.
Another New York's skyscraper needs to be mentioned here – 432 Park Avenue – which merits attention not only because it is 426 meters tall, but also because of the amenities it features. Designed by Rafael Viñoly, the building has private restaurants, a spa centre, gym, 25-metre swimming pool and wine cellars.
The European apartment building whose entertainment suite comes close to that at ZŁOTA 44 is the ultra-modern One Hyde Park building located in Knightsbridge, London's prestigious district. The building is equipped with bullet-proof windows, private "save haven rooms", retina scanners and a tunnel connecting it directly to the nearby hotel, whose facilities are at the residents' disposal. At what's exactly available there? A swimming pool, spa, golf simulator and a private cinema.
The amenities and attractions at ZŁOTA 44 are not less exclusive than those existing in the most prestigious apartment buildings in the world, which certainly puts the work of Daniel Libeskind among the most luxurious addresses there are. Little wonder that foreign media describe the building as a symbol of the rapidly growing Warsaw.