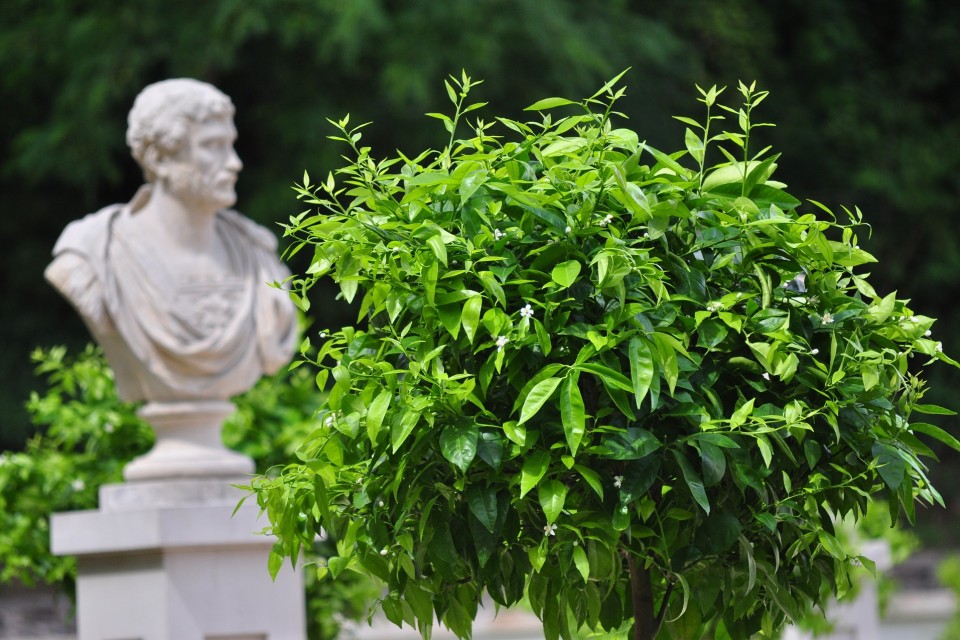 Cities are said to be at the opposite end of the spectrum from the natural world – they tend to connote scarcity or indeed absence of nature. Intuitively, most people would agree with this opinion, but a look at the statistics is enough to realise that facts are different. If green areas are the lungs of the city, the capital definitely has something to breathe with – Warsaw's green space covers almost 20 thousand hectares.
Spring is the best time to venture into parks, gardens, plazas and forests, which together form a green tissue of the capital city. One of the most popular weekend destinations is the Łazienki Park – perhaps because it is a place that offers entertainment both to nature lovers and those who seek contact with culture. The former group may not only enjoy a rest amid the flora (there are about 100.000 flowers blooming in the park each year!), but also have a good chance of an encounter with a squirrel or a peacock. The latter group may delve into the world of king Stanislaw and stroll towards the Water Palace, the Theatre on the Isle, the Old Orangery or the Myśliwiecki Palace.
A good place to see the birth of spring is the Botanic Garden of the Warsaw University. The garden is exactly 200 years old and is home to a staggering diversity of plants. The garden hosts numerous events, such as the Tulip Festival or the exhibition of carnivorous plants.
Another frequently visited place is the University Library's garden, considered as one of the most beautiful gardens of its type in Europe. With its numerous plants, a stream with waterfalls, a gazebo, Ryszard Stryjecki's sculptures and an observation deck, the place attracts tourists from all over the world, who unanimously confirm that it is extraordinary.
In turn, the residents of the Praga district boast a park that in 2009 was hailed as the most beautiful park in Poland and third most beautiful in Europe. The Skaryszewski Park (or Jan Paderewski Park) is a vast area with old trees, ponds, a cave, a cascade, a rose garden and nearly three hundred plant species. Regular visitors are certainly familiar with the old stately beech, a natural monument, with a trunk diameter of more than 4 meters.
The Mokotów Field, Wilanów Park, Ujazdowski Park, Saxon Garden, Krasińscy Garden, Moczydło Park, Na Kole Forest, Bielański Forest …the multitude of plazas, parks and gardens and vicinity of such areas as the Kabacki Forest, Kampinos Forest or Powsin are just a few reasons why the heart of Mazovia is considered as one of the greenest European cities. Warsaw has every chance to become the Green Capital of Europe 2018 in the ranking whose results will be announced in June in Ljubljana. We keep our fingers crossed!