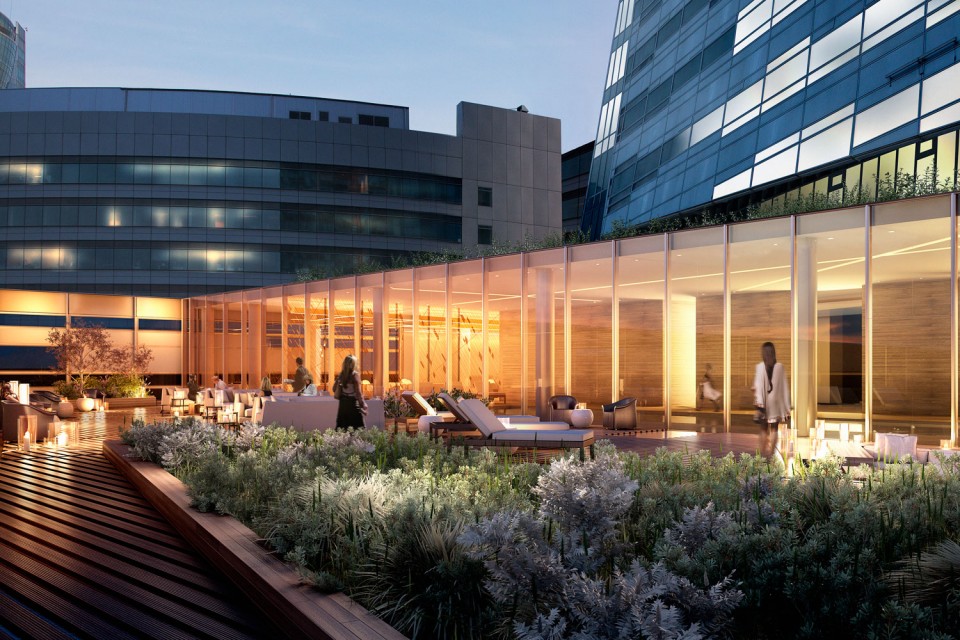 Developing apartment buildings in the heart of the city is an increasing trend observed in the largest metropolitan areas of the world. Albeit the concept of a house with a garden that was much in vogue some time ago is still alive with some aficionados, property buyers are more and more attracted by practical aspects of a residential project, including its location, transport potential and proximity to shops and entertainment.
Back in the day, moving to suburbs was associated with more freedom, availability of new amenities – a swimming pool (in the garden), gym (in the basement) or simply a feeling of privacy. Now all these needs can be successfully accommodated by modern apartment houses. Located in city centres, they guarantee easy access to the most sought-for services. In addition, upscale apartment complexes offer common space complete with a swimming pool, gym or expanded business areas. Thanks to modern materials used for constructing functional façades, residents can enjoy peace and quiet in their apartments.
Downtowns are alive with restaurants, bars and pubs – places that can fill your free time in the evening or provide respite during the day. It is city heart that is usually home to prestigious schools, recognised universities and public institutions. Cinemas, museums, theatres and concert halls are also to be found in downtown areas. When you live around, you have unrestricted access to the cultural offerings of the city. In addition, the advantageous location of apartment buildings makes public transport a feasible alternative to using private cars to move around the city.