Grow with Warsaw – Polish capital at the MIPIM 2016 show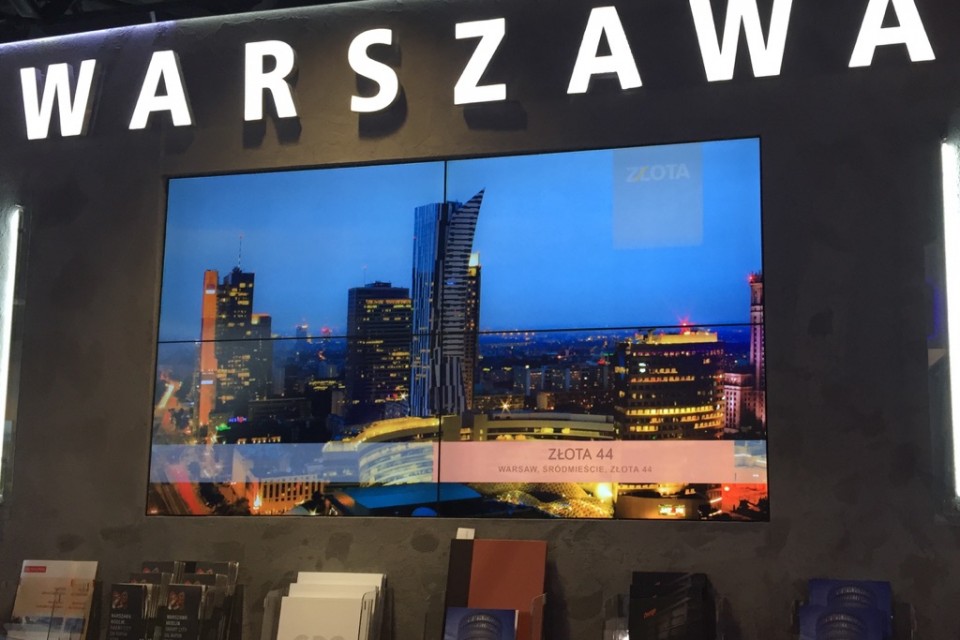 To an average person, Cannes brings to mind the Côte d'Azur and the famous film festival. However, representatives of the real estate sector may think otherwise as to them Cannes is a venue for annual business meetings. This is where the renowned MIPIM international real estate show takes place, with a myriad of prestigious events and discussions with outstanding figures from the world of business.
The focal point of the show is the huge exhibition space for presentation of cities and projects. Warsaw's stand was among those that attracted most visitors. It should be noted that the stand was bigger than last year, with a total space of 105 sqm (a large terrace was added to it).  The presented projects, interactive table and large plasma screens appealed to many people interested in Warsaw, a city that enjoys the reputation of a leader in Central and Easter Europe. And the reputation is well-deserved – the rankings presented during the show put Warsaw among the top four most business-friendly cities of the Old Continent. The Polish capital also ranked high in four other categories: it was recognised as a city of the future in Eastern Europe (3rd position); noted for its cost effectiveness (6th), human capital and living quality (8th) and strategy to attract foreign investors (8th).
In Cannes, Warsaw was represented by 11 properties, 12 partners and 17 products. One of them was BBI Development with its four flagship projects: Praga Koneser Centre, Roma Tower, Marszałkowska Centre and, last but not least, ZŁOTA 44. As the VP of BBI Development Rafał Szczepański said: 'One of the measures of Warsaw's success is the international appreciation of ZŁOTA 44, the first residential project in Poland to win huge international recognition in prestigious competitions as well as among real estate experts and in the media.'
Warsaw's promotional motto is 'Grow with Warsaw', which aptly reflects the growth trend that has continued in the city for years. This undisputed progress promises many future successes that our capital and ZŁOTA 44 may expect to see on the international front.