Skyscrapers Night in Warsaw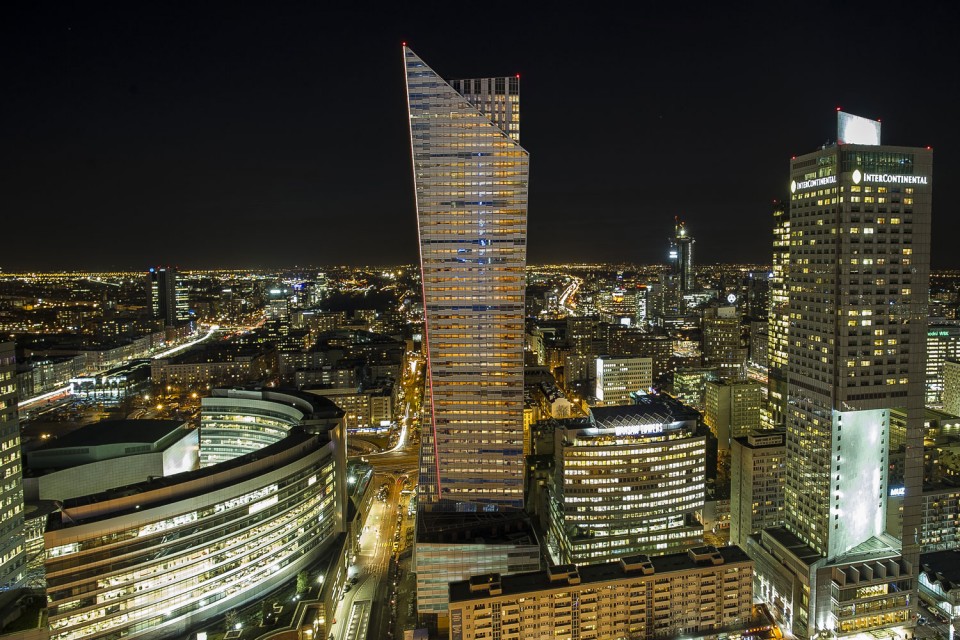 We are pleased to inform you that this Saturday, 23 May, Skyscrapers Night will be held in Warsaw. This is a unique opportunity to see the night panorama of Warsaw from the upper floors of the Warsaw's skyscrapers. NowaWarszawa.pl, the organizer of the event, is a portal dedicated to the architecture of Warsaw.
The Skyscrapers Night has immediately attracted huge interest, with nearly 50 thousand people signing up for the event on Facebook. Due to the limited number of places, the organizers decided to hold a competition for the best pictures of the Warsaw's high-rise buildings. Their winners received invitations, valid for two persons, to visit one of the buildings taking part in the event. Finally, several hundred participants have been selected.
During the event, visitors will be able to see more than ten Warsaw's skyscrapers, including: Warsaw Trade Tower, Intraco and Rondo 1.
Although still under construction, ZŁOTA 44 is a partner of this extraordinary event. As finishing works are still going on inside the building, its apartments, regrettably, will not be available to visitors. However, especially for participants of the event, we have prepared 100 unique books: Złota 44 i inne warszawskie niebotyki (Złota 44 and Other Warsaw's Skyscrapers). This is a sixth publication released by BBI Development, written by Jarosław Zieliński, a recognized expert on Warsaw.
The night visiting of the skyscrapers, with splendor added by illuminated ZŁOTA 44, is bound to be an unforgettable experience. Investors of the building have declared that ZŁOTA 44 will take active part in the next year's edition of the Skyscrapers Night, and the doors of its show apartments will be open to the participants of the event.